Powder Coating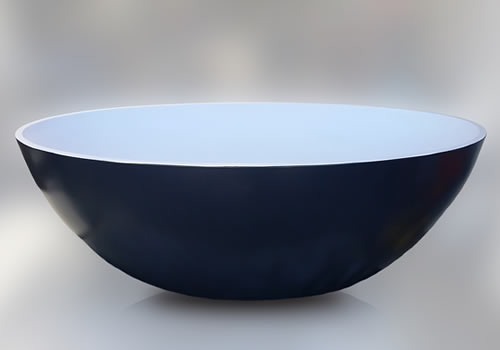 Powder Coating is a modern alternative coating system to the traditional Spray Painting that people are familiar with. Where paint is a liquid that dries to form a protective surface, Powder Coating starts off as a dry powder which is sprayed onto a metal surface. It is then heated to a point where it melts onto that surface, forming a durable and attractive finish as it cools.
Powder Coating creates a finish that is both attractive and more hard wearing than conventional paint alternatives.
We love Powder Coating
Powder Coating is a fantastic innovation within the coating industry. We love it because it gives our customers an attractive surface coating that is more resistant to chipping and scratching than paint. It is the perfect solution for industrial and commercial finishes and, importantly, the typical turn-around time is just 3 days.
Even Faster Turn-Around Time
With over 20 years of experience in the Melbourne area, we know that our customers sometimes have "rush" jobs that they need urgent help with. We also know that quality is always important, even when time is short.
When time is an issue for our customers, we are able to offer an even faster turn-around time. We can get your freshly powder coated item back to you in just 1 hour if necessary!
Remember, we thrive on the more challenging projects.
Specialist Finishes
We pride ourselves on providing top quality, specialist finishes. We are one of the few Powder Coaters able to offer ripple or wrinkle finishes to any of the standard flat powders on the market.
Whether it is one of these special treatments, or one of the more conventional coatings, we take immense pride in the quality of our work.
Request a Quote
Our Powder Coating Customers
Our Powder Coating customers come from a range of industries across Melbourne, including manufacturers of medical equipment, electronic equipment, windows and machinery. Many of the products we coat are highly specialised, innovative and are exported around the world.
We also have many repeat smaller customers who bring us their special projects. These include vintage car and motorbike enthusiasts. We support others as well such as furniture restorers and many DIYers looking for that final spectacular finishing coat.
What can we Powder Coat?
Following is a list of just some of the things we have powder coated for our valued customers.
Bathroom fixtures
Vehicles components (including motor bikes)
Outdoor furniture
Garden features
Playground Equipment
Wheel Rims
Machinery
Laser Cut Screens
Metal Fences & Fencing
Artists Original Works
Security & Hand Rails
Medical Equipment
We can powder coat a broad range of products and we are certainly not limited to coating the items on this list.
Contact us today to discuss your particular project or piece that you want coated. We are happy to advise you on the best solution to finish off your project.
View Our Gallery of Work