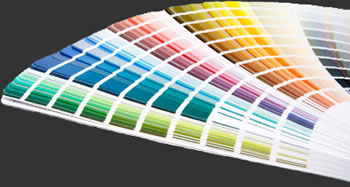 Powder coating compared to paint.
Powder coating is NOT paint. It is totally different technology.
Curing: To cure powder the metal is heated to 200C. This causes lots of problems...read more
Blue Primed Steel: The blue primer should be removed prior to coating...read more
Masking: Powder coating is very tough and difficult to remove. If you require areas to be masked please get us to do it or ask us to provide masking tape. Normal masking tape is not suitable for heating to 200 C. It masks so well that you will damage the coating trying to get it off. We mask threads with removable masks as standard practice.
Appearance: Powder coating is an industrial finish and not automotive one. There will be inclusions in the surface. The film build is between 40 um and 140 um depending on the powder and exhibits more orange peel than paint. (1000 um = 1 mm)
Fencing/Gates: All fencing and gates made from glavanised steel should be welded with silicon bronze welding wire. The welds are the first part to corrode. If within 5 km of the sea, do not galvanise the parts and then coat them. There are much better systems available.
Perforated Steel: Because of the huge surface area and the sharp edges in the steel, only use perforated steel indoors in low corrosive environments for aesthetic purposes.